Authored by LegalMatch Law Library Managing Editor,
Ken LaMance
, Attorney at Law
---
Legal History: The Life & Trial of Susan B. Anthony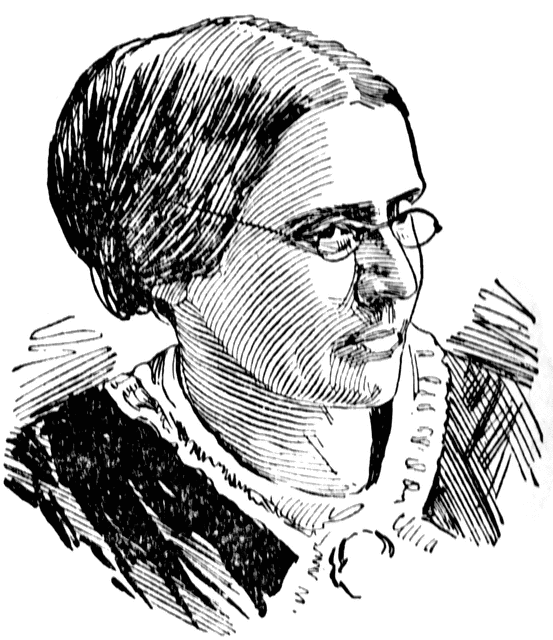 Susan B. Anthony was a civil rights leader of American descent who was born and raised near Adams, Massachusetts in West Grove. She was prominent in the United States as well as Europe. She learned to read and write at three years of age and played a pivotal role in the women's rights movement which occurred during the 19th century and introduced women's suffrage to the United States. During her time as a civil rights leader, she traveled throughout Europe and the United States and gave an average of 75 to 100 speeches on an annual basis.
At the age of 16, in response to the gag rule that prohibited petitions against slavery within the House of Representatives, she collected two boxes of such petitions. When she was 29 years old she joined the Daughters of Temperance as a secretary. This was the beginning of her movement towards the limelight and allowed her to speak out against alcohol abuse. Anthony was very much into women's rights and suffrage in addition to civil rights as a whole. She made the first public speech on women's rights at the National Women's Rights Convention along with Matilda Joslyn Gage in September, 1852. Anthony founded the National Women's Suffrage Association in 1869 along with Elizabeth Cady Stanton.
The Trial of Susan B. Anthony
Susan B. Anthony was arrested in Rochester, NY on November 18, 1872 by a U.S. Deputy Marshall for voting two weeks earlier in the 1872 Presidential Election. She had planned on voting years before the actual election and stated that she would do so after she had resided in the area for the required 30 days of residency. The trial and conviction came seven months later even though she had argued the 14th Amendment that was recently adopted (July 9, 1868 after re-ratification by the former Confederate states of North Carolina, Louisiana and South Carolina in June). The 14th Amendment gave everyone the right to vote that was born or naturalized in the United Stated; this amendment did not specify gender.
Anthony went to trial on June 17 and 18 in 1873 and between the time she was released on bail and the time of the trial, she made every attempt possible to educate everyone on the rights of women. She was charged with unlawful voting with a guilty verdict and was sentenced to a fine of $100 along with the cost of prosecution. After receiving her sentencing, she refused to pay and never did pay her fine for the rest of her life. To the judge, she stated that it is obedience to God that she resists to such tyranny.
Fifty years after Susan B. Anthony cast her ballot, the 19th Amendment was passed. This amendment gave women the right to vote. Her act of casting her ballot was an act testing the 14th Amendment and whether it was an expansion and protection of women's rights. It was also an act of political defiance.